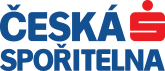 e-learnmedia prepared complete online courses including graphical design and animations - to make specific information available to wide area of employees.
Vladimír Franc, - HR Internal Services

e-learnmedia proved to be highly professional and experienced organization showing us in the very beginning technical parameters of specific learning digital objects. In the end, they smoothly utilized these objects and created electronic presentations available for mobile devices as well.
Vladimír Broniš , - Project Manager

We consider our cooperation with e-learnmedia while implementing LMS highly professional. They responded to all requirements and situations very promptly. Support from the supplier during further operation is similarly highly qualified and with reaction time to our suggestions is unique. At the same time we highly appreciate the human side and the personal approach of our suppliers.
Viktória Godovič Hlavatá, - HR Manager

Thanks to the professional approach of e-learnmedia employees our students and teachers can use modern technology supported learning online. We look forward to further cooperation.
Prof. PhDr. Erich Petlák CSc., - Rector

Years of excellent cooperation with e-learnmedia proved to be a key area for rapid response to changing demands of education in our dynamically growing company. In particular, I appreciate a good response time for answering our questions and earnest effort to find the best solution. With e-learnmedia we have found a reliable partner who understands our needs and requirements.
Radim Šnajdr, - Head of Education Center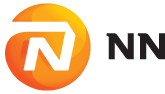 e-learnmedia team proactively managed to address all our needs, technical problems and questions. It is also their attitude which helped to implement whole system in record braking time of less than 3 weeks. Implemented solution gained with e-learnmedia an outstanding local partners and professionals.
Lucia Krajčíková, - Manager of HRBP and Training & Development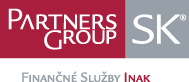 Thanks to close cooperation with e-learnmedia team we created suitable solution for our wide financial representative network in short period of time. Custom designed and implemented architecture along with e-learnmedia's proactive approach enables to secure ongoing training in areas of product and service, soft skills, compliance as well as National Bank certification. I appreciate our mutual cooperation which significantly helps to solve our needs in order to provide our services more effectively.
Ing. Marcel Komanický, - COO & CFO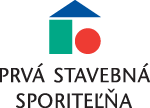 e-learnmedia processed courses based on our documents achieving high professional standard and fulfilling our expectations both content and visual wise. At the same they were always helpful and willing to advise.
Ing. Tomáš Kučera, - Head Of Sales Support

I find cooperation on the project with the e-learnmedia members very positive. Their overall attitude and work on individual tasks was highly professional and supportive during the whole project implementation. Management on their part showed evident experience in areas of timing and expertise. We believe that our cooperation with e-learnmedia will not bring one-off result but long term, positive and lasting effect for University Of Presov.
PaedDr. Ivana Cimermanová, PhD., - Vice Rector For External Affairs

Cooperation with e-learnmedia was conducted in a professional manner and we appreciate the friendliness and promptness of communication. Thanks to the offered online courses focused on IT skills ZSE employees can develop their Microsoft Office and Windows qualifications. E-learning is intuitive, easy to understand. Employees appreciate significant practical implication.
Ján Blažovský, - HR System Specialist